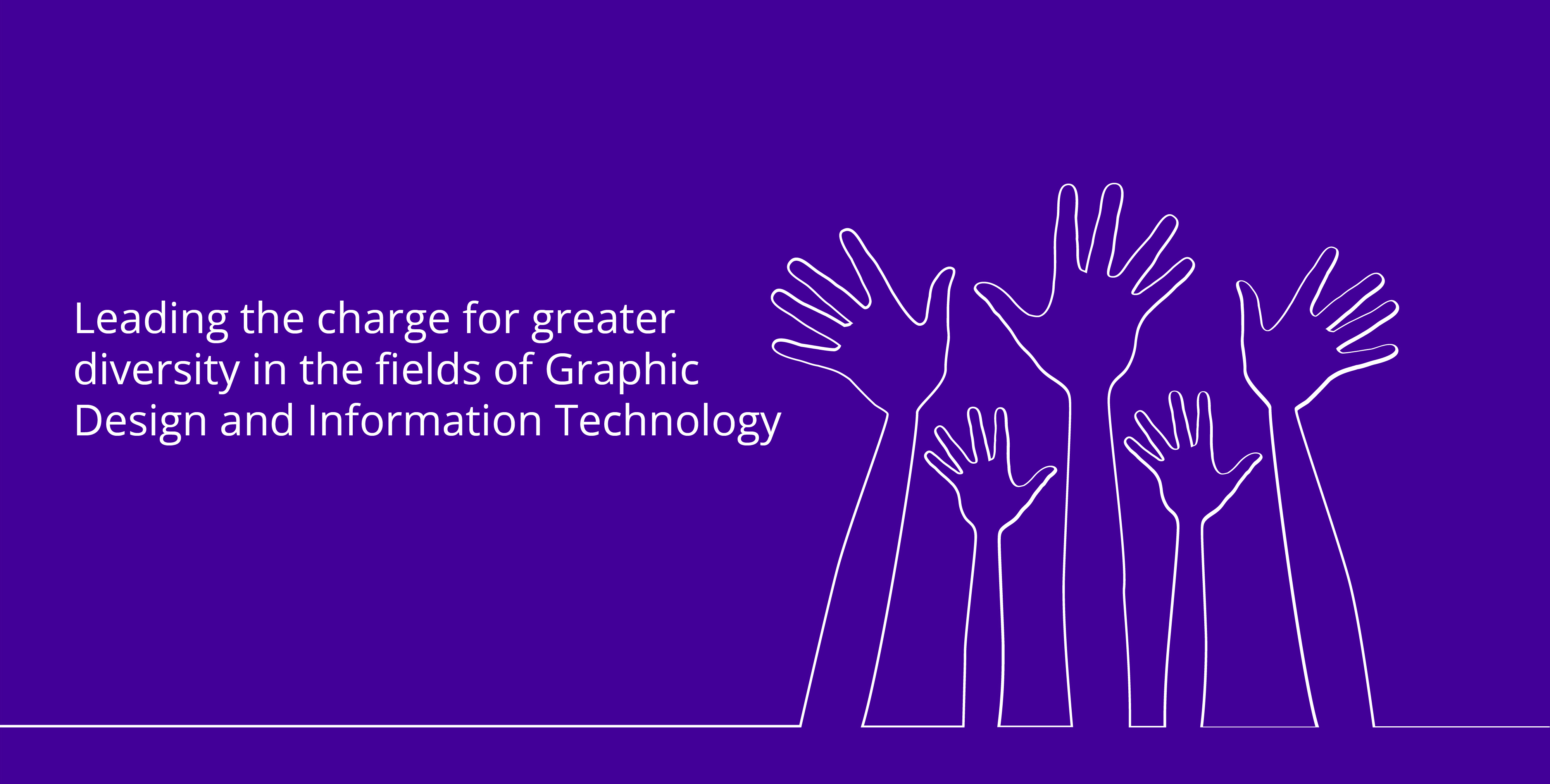 Working Arts &
Technology Training
Graphic Design

Creativity is an innate quality that everyone has. However, creativity requires spending time learning your craft and developing the skills to be at your best creatively. Creative job opportunities are much like athletics in that it requires developing the formal skills to attain employment. Some of the more common job titles are graphic designer, producer, art director, copywriter, editor, web designer, web content editor/manager, illustrator, user interface designer, traffic manager, multi-media designer, animation designer, and prepress specialist. Each of these positions require specific skills and education requirements.

We want to introduce youth to creative fields to broaden their exposure to productive and sustainable future employment opportunities. Additionally, the skills that they will learn will allow them to also consider self-employment. Following are desciptions of some of these positions that we will focus on.
Graphic Designer
Creates layouts and designs of logos, packaging, advertising, marketing collateral, and other published materials in print and online. Selects and arranges photos, type, illustrations, and color. Collaborates with Copywriters and Art Directors on concepts. Can conduct press checks.
Web Designer
Creates designs and layouts for websites, corporate intranets, email communications, logos, and online interfaces. Also designs materials for Web-based advertising and marketing campaigns. Selects and arranges photos, type, illustrations, and color. Collaborates with Web Content Writers on blending copy wit designs.
Multi-Media Designer
Designs and develops multimedia presentations combining still images, sound, text, video, and animations. Creates presentations for CDs, websites, and interactive media, which are used in training, games, corporate presentations, and as sales tools. Has knowledge of graphics and animation software and Web technologies.
Copywriter
Develops Concepts and ideas for advertising and marketing materials and campaigns. Writes a wide variety of communications for print, TV, radio, and the Internet. Generates ideas with other members of the creative team. Works in both agency and corporate settings.
Illustrator
Conceives and develops original artwork for publications, advertisements, and marketing collateral. Creates illustrations for print and electronic publication using traditional media like pen and ink and airbrush as well as design and illustration software. Can specialize in technical, architectural, and other kinds of illustrations.
INFORMATIOn TECHNOLOGY

IT has become the basis for nearly everything that we do and continues to make greater impact on our lives almost daily. The (IoT) Internet of Things continues to inspire and create new opportunities in the field of IT. As more and more products are made based on technology, more jobs are created to manage the multitude of devices both for home and office alike. Our goal is to create an awareness of how IT can become a field of choice. Some of the career opportunities that we will focus on are for network management/development and security.
While other nonprofits focus on coding and programming, WATT focuses on networking. We believe that there are fundamentals of networking that not only benefit youth for the purposes of future job opportunities, but it can be a key factor in their ability to successfully maintain their own home's network. And with the popularity of gaming and streaming, understanding how to improve a home network could be as important to them for personal reasons.
Our networking class teaches the basics to complex professional networking. We also incorporate actual on-site visits to businesses with large computer networking systems to expose them to real-world application. This is a class that can lead to jobs with $100k entry-level salaries. WATT hopes to power a new generation of computer networking professionals.
We have the resources and expertise to provide the right instruction on what youth need to know today and in the future.


Design and Marketing Expertise
Marshall Cannon brings over 25 years of experience in the fields of graphic design, marketing and technology. He has worked for Fortune 500 companies as well as small agencies. He is a certified project manager. Marshall has dedicated his service to WATT with the intent of seeing future youth of color make a greater impact in the fields of graphic design and IT.
WE SEEK TO PREPARE OUR YOUTH FOR A FUTURE THAT ALLOWS THEM ACCESS TO INDUSTRIES THAT HAVE LASTING, SATISFYING, AND LUCRATIVE CAREERS
San Francisco Christian Center and WATT
San Francisco Christian Center in association with WATT has provided
a platform for the youth of San Francisco to be exposed to the vast
professional potential of the world in which we live. The program is
designed to educate young people about the career opportunities
that will allow them to make future decisions based on a foundation
of knowledge.

The youth of San Francisco Christian Center and the San Francisco
community can expect to learn about creative opportunities, learn
applications, produce real world projects, and gain insight from
leaders in the fields of graphic design and IT.
CAREERS
We are actively seeking candidates for the following positions:
Graphic Design Instructor
Currently seeking local instructors who can teach graphic design principles to youth. Students will focus on Adobe InDesign as the primary computer application. Additional design training will focus around composition. Strong portfolio required. Ideal candidate will have a professional and friendly demeanor with a demonstrated ability to work well with a variety of individuals. Christian background required. Previous experience working with youth highly preferred. READ MORE
IT/Technology Instructor
Currently seeking local instructors who can teach CompTIA (A+, Net+, and Sec+) networking technologies including computer hardware, networking, and switches with an emphasis on IT Certification and Hands-On training to high school students seeking to introduce them to the field of Computer Technology and IT. Ideal candidate will have a professional and friendly demeanor with a demonstrated ability to work well with a variety of individuals. Past experience working with youth is highly preferred. Christian background also required. READ MORE
Donations

We are a fiscally sponsored organization in the state of California. Instead of becoming a 501(c)(3) nonprofit, fiscal sponsorship creates a formal relationship between the "fiscal sponsor," a tax-exempt nonprofit, and the sponsored project that (usually) does not have its own tax-exempt status. Through financial and programmatic oversight by the "fiscal sponsor", the sponsored project is then able to receive grants and tax-exempt donations from governments, foundations, and individuals.

IAM, Independent Arts & Media is a unique and growing fiscal sponsor for artists, journalists and media producers. All donations can be made directly to IAM.

However, in the state of Ohio, we are now an official standalone 501(c)(3) nonprofit. If you are interested in donating to WATT, you can make donations directly to WATT via PayPal in OHIO or for CA direct donations online through the IAM site which is done through PayPal. For a donation by check, make the check payable to "Independent Arts & Media" with a note in the Memo that the donation is for WATT. The check should be mailed to:
Independent Arts & Media
P.O. Box 420442
San Francisco, CA 94142

Thank you for your support.